Our History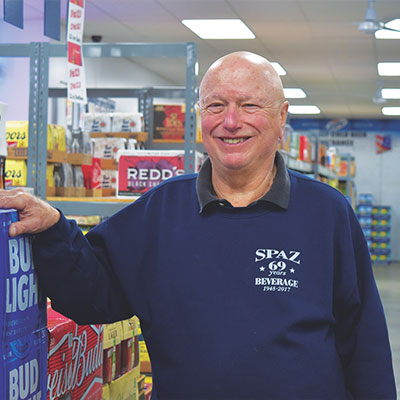 Our Happy Patrons
This distributor is amazing! It's always clean, the help are friendly, fast and the guys always offer to help carry my purchases to my car. My favorite place for buying beer. Prices are very good as well. Awesome customer service and I love the hoodie I bought.
A great store with excellent selections. The employees are always very helpful. I can walk up to the cashier and ask for something and not only will they go get it, they will carry it out to my vehicle for me since I have to use a cane to walk and can't carry much.
The team at Spaz Beverage is great! Every time I visit I am greeted with a smile and they are very helpful with all of my beer related questions! They also offer a variety of services I was unaware of such as CO2 tank exchange, propane exchange, and even offer a variety of craft beer and malt beverages! I highly recommend them to anyone in the West Chester, PA area looking for a great place to get great beer at a great price! Thanks Spaz!