Our History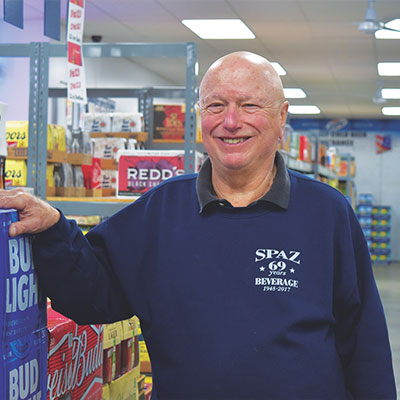 Our Happy Patrons
College buddy of mine worked here and he got me a Spaz Beverage shirt. It was a great shirt and I wore it often. One day, a friendly older gentleman stops me at the gym and pointed out my Spaz shirt. I mentioned my buddy who worked there got it for me. The older man was real happy to hear it and gave me a twenty dollar bill. Turns out that was the owner. That's the kind of place this is. You'll like it here.
Locally owned and operated for decades. Spaz Beverage is an institution. Great guys who work there too.
Great location, selection, and attention to customers.
Nice store with good selection. Friendly staff